What's the most common job site safety hazard?
May 3, 2019
Ask the Builder:
Q: What's the most common job site safety hazard?
A: In residential construction, the most common hazards relate to falls, namely from roofs or areas that are more than six feet above the ground. OSHA reports that scaffolding, fall prevention, and ladders are among its top 5 most-frequently cited violations. They recently tightened standards to further mitigate those hazards.
Safety First
There's no getting around it: construction can be a hazardous job. We say "can be" because professional builders respect those hazards and equip and train their workers and subcontractors to mitigate safety issues as much as possible. By doing so, professional builders protect their businesses and their clients from liability.
The federal Occupational Safety & Health Administration (OSHA) provides specific guidelines and regulations for homebuilders and contractors regarding the prevention of accidents on a residential job site. The penalties for failing to comply with those rules range from hefty fines to shutting down the job until violations are corrected.
Professional builders not only comply with those regulations, but also often take extra steps to help ensure a safe working environment on every project, and to help keep everyone out of harm's way.
Inspection. As directed by OSHA, professional builders continually inspect their job sites for potential hazards, and may even have a safety manager that regularly visits each site. Common hazards may include ladders or scaffolding that are unsecured or set on uneven ground, unmarked trenches, or an incomplete or missing first aid kit.
If violations are found, they are quickly reported and remedied to get the company back into compliance. And, they are corrected for future jobs.
Education and Training. It is critical to continually educate workers, to train and equip them to recognize and avoid construction job site hazards and accidents.
In addition to a written safety and health program required by OSHA, professional builders often conduct what's called "Toolbox Talks" on the subject of safety, perhaps showing a video, presenting a report, or (even better) showing workers a real-world example of a common hazard and how to remedy or avoid it.
Builders who are dedicated to safety also equip their crews with the latest in safety gear, from guardrails on ladders and scaffolding to hard hats, gloves, eye protection, and personal harnesses -- and keep that gear in optimum working order. These builders also require their trade partners to follow these same safety procedures with their employees.
Incentives. Smart builders often use incentives to help ensure safety. A worker who reports or remedies a job site hazard may earn a bonus, time off, or some other reward that recognizes his or her initiative and sets an example for the rest of the crew.
Builders may also track and publicly post job site safety achievements, such as the number of days without an accident or time lost to a job site injury. Those accomplishments may earn the company recognition from OSHA or acknowledgement from the company that insures the builder against liability and worker's compensation -- lowering the builder's overhead costs and enabling them to be more competitive for future jobs.
Including Owners. Savvy and safety-conscious builders know that their homeowner clients will want to occasionally visit the job site to see progress, make decisions and discuss concerns. Safety is no less a priority for those instances.
Homebuyers can go a long way to keeping themselves safe on the job site by following the same rules and procedures as the crew. We encourage them to wear hard hats and safety goggles and avoid visiting and walking through a house under construction without supervision, after hours, and on weekends, as they may not be aware or are unprepared to avoid hazards.
Warm Regards,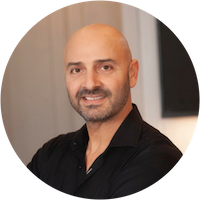 Zenios Michael Zenios
3 Pillar Homes
Previous Article
Can You Finish My Home By...?
Next Article
What does a builder actually do?